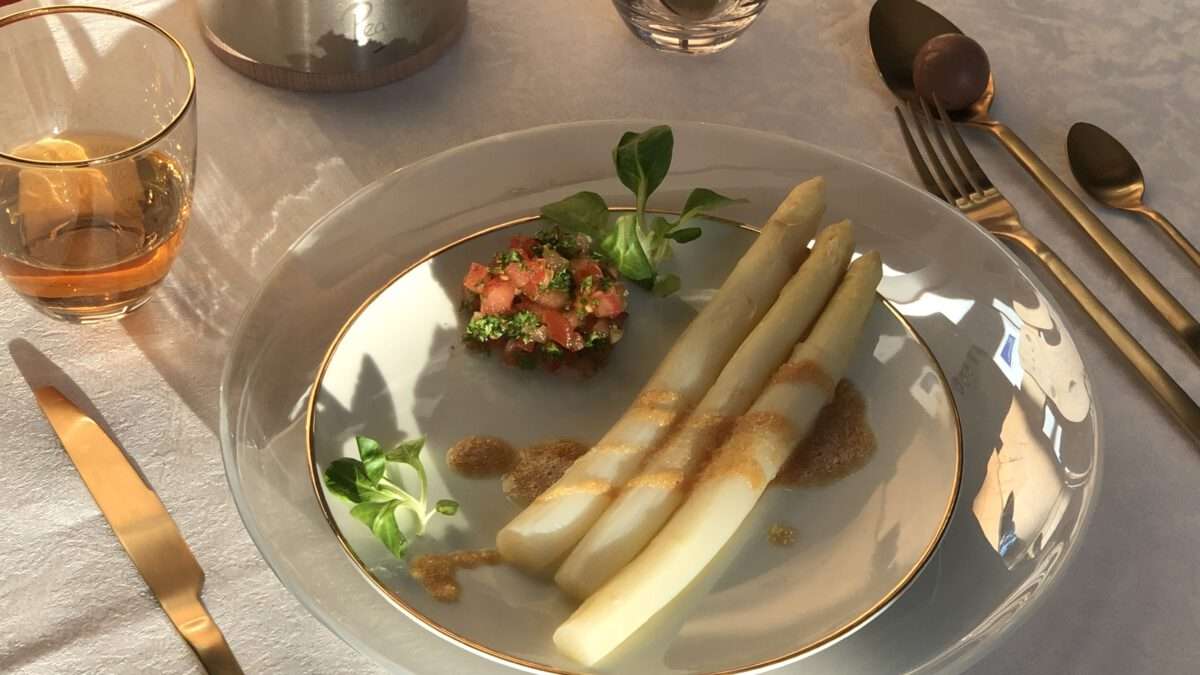 Pearlins on Asparagus
Pearlins on Asparagus is a special treat. When the Asparagus is "al dente", exactly the that you can have a bite but it will melt down on your tongue just after, Pearlins makes you feel a little bit of a spice and sweet. It is miraculous. In combination with diced tomatoes on smashed Parsley, you can treat your guests with a wonderfult starter.
Recipe for two
5-10 ml Pearlins
6-8 sticks asparagus
100 g butter
50 g breadcrumbs
1 Tomato
1 Onion
1 Spoon olive oil
1 (small) bunch of parsley
Salt & Pepper
Preparation
Cook the asparagus around 20 minutes. Add one spoon of butter and a breeze of salt. If you are not sure, add one or two extra asparaguses to check the bite. When the asparagus is about to be ready, start heating up the butter and roast the breadcrumbs.
Before you have prepared the tomatoes and onions in dices and the Parsley is cut in to very small pieces. After adding 1 spoon of olive oil, salt and pepper, mix the ingredients and form two balls. Finally, create two lovely decorated plates and enjoy!
How to eat with Pearlins
The dish is ready and the Pearlins is prepared. On the one hand, cut a small piece of asparagus in butter. On the other hand, take a teaspoon and put some drops of Pearlins of the piece of asparagus.